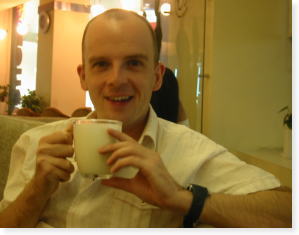 Hello,
My name's Richard and welcome to "Genki French".
I went to University in France, and hence speak French quite well, but I wanted to make these games so more kids could have fun learning French in school.
I originally wrote the games for children to learn English.  Thanks to the hard work of a lot of people Genki Englishis now used by several million kids in lots of countries.  "Genki" is actually a Japanese word that means "exciting" & "full of energy".
Recently I've started making different versions for learning different languages, including this one for learning French.
We're still in the early stages, so if you have any requests or comments then please write them on the site or  email me.
Please tell your friends, students, Facebook or Myspace friends, your blog readers and everybody really about the site as I'm hoping to add as many new games as I can and always keep it free.  The more people who visit, the more resources we can put into making it even better for you!
Take care and be genki,
Richard
http://www.GenkiFrench.com